Local sightings
Return to the list of reports
December 2008
1st

a covey of nine Red-legged Partridge was in the field south of Southington Close.

2nd

an adult Lesser Black-backed Gull in the 'Partridge field' at Southington was the first to be seen settled this close to the village. Sub-zero temperatures greeted those out early morning. A Tawny Owl was 'singing' north of the school mid-evening.

3rd

a Little Grebe was on The Test in the grounds of Southington Mill whilst a Grey Heron was further east, hunting by Bridge Street. Another day with sub-zero temperatures.

6th

an adult Little Egret moved off west from The Lynch late afternoon, a Redwing also being heard there. A Brown Hare remained in fields south of Southington Close.

7th

a Little Egret moved off from The Test at The Lynch mid-afternoon. A much heavier frost today with signs of this lasting through to nightfall.

Right: Little Egret, Egretta garzetta,The Lynch, Southington. Taken from a running car, out of the window, with a mini digital camera, pushed up against binoculars — on a real winter day it would seem, going by the 'shivering'! Better than nothing — perhaps!

8th

a / the Little Egret was again in The Test at Southington early afternoon. A Kestrel was perched south of Southington Close, also early afternoon.

9th

a pair of Gadwall was on the main pool off Southington Lane with a pair of Mute Swan on the 'garden pond' of Southington Mill; the former appearing in very poor numbers locally so far this winter.

11th

two Little Egret, an immature Grey Heron and seven Moorhen were at The Lynch mid-afternoon. A Tawny Owl was hunting at Willesley Warren mid-evening, a seemingly bewildered Brown Hare almost becoming another road casualty a little further south. The temperature had dropped to -4½°C by midnight!

13th

a dead Eel was found in Court Drove, north of the school, this less lively than the 20+ Roe Deer and Buzzard in the vicinity.

14th

two Red Kite were showing well as they moved low over the village early afternoon, one, at least, lingering for over an hour. Highlights of the Flashetts / filtration pools area later in the day included three Little Egret, a Green Sandpiper, a Chiffchaff, ten Shoveler, 11 Teal and a Grey Wagtail. A very foggy start to the day.

15th

several Redwing were heard moving over the village during a murky evening, their calls somewhat of a contrast to that of the choristers in St. Mary's Hall.

16th

a Little Egret was in the garden of Southington Mill and an immature Grey Heron in the garden of Southington House mid-afternoon. A very misty day with the low 'cloud' hardly lifting at all, cool and wet. Both Tawny Owl and Brown Hare appeared out of the gloom mid-evening at Turrill Hill.

17th

a Little Egret was in The Test off the Southington Lane bridge late afternoon.

20th

a Little Egret was seen at several sites about the village.

21st

a Little Egret was again at several sites about the village.

24th

some migration was noted over the village late evening!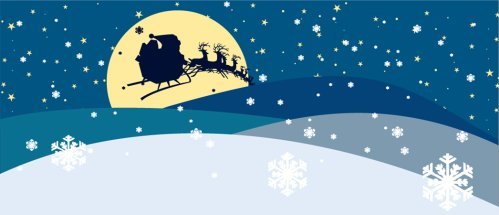 25th

a Little Egret moved high west over the village late morning, 17+ Lapwing having headed south over Turrill Hill a little earlier.

26th

a Little Egret was in Flashetts late afternoon, a pair of Mute Swan on the adjacent pools and a total of 28 Lesser Black-backed Gull moved low north-east from 15:30. An over-wintering Chiffchaff called off Station Road. A Brown Rat was a belated Christmas present for a local terrier and a Brown Trout was amongst the 38 'Mallard' off Bridge Street.

27th

a Kestrel was hunting over the southern end of Straight Lane mid-afternoon. The Source of The Test held a flock of Canada Geese.

28th

a possible Peregrine moved north over farmland north of Turrill Hill mid-afternoon, where 40+ Redwing, a pre-roost gathering of Yellowhammer and the usual movement of Lesser Black-backed Gull were also noted. Canada Geese remained in the Lower Ashe area.

30th

a Little Egret and Grey Heron were in Flashetts. Two Green and a Great Spotted Woodpecker and two+ Jay were in Jackson's Copse..

31st

a Red Kite and Buzzard were over Willesley Warren mid-afternoon. This area, as many about the village, being covered by a heavy frosting throughout the day — real wintry!
Contributors: Alison Hutchins, Bryher Hutchins, Jay Hutchins, Peter E. Hutchins, Veronique Kerguelen, Jane MacKenzie & Janet Wigney.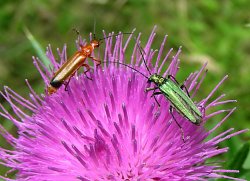 "Not long to summer now"!!!!