Local sightings
Return to the list of reports
April 2010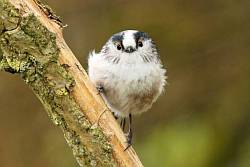 As I, and the rest of the Hutchins family, was 'stranded' abroad for most of this month, please find here just a few images captured both locally and just that little bit further afield; the amount of news filtering through to me, unfortunately, being far less than usual.
1st

Long-tailed Tit was just one of the species to be seen in Flashetts by, almost resident, photographer Alan Willis.

6th

A cock Pheasant added a dramatic splash of colour to Flashetts woodland.

7th

Continued cruising about the Indian Ocean was providing some photographic opportunities, but sometimes just one bird was being seen a day!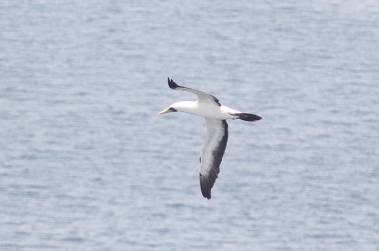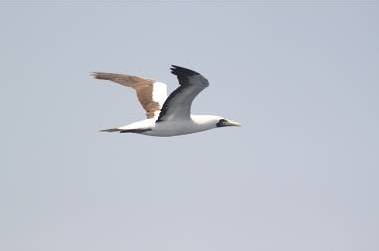 Masked Booby, The Indian Ocean (Picture: Jay Hutchins)
8th

The Kingfisher family, yes family, remained very confiding, well, to those 'lucky' enough to be in a hide near to their nesting site!

10th

Butterflies in Bridge Street included two Peacock and an Orange-tip, the same gardens playing host to three Red-legged Partridge. A pair of Long-tailed Tit was active about The Lynch. Moving to another area of water produced yet further seabirds, something that we're a bit thin on the ground of here in the Parish.

Right: Red-footed Booby, The Red Sea (Picture: Jay Hutchins)

11th

A day of stowaways today! I've included these for all of you that have spoken to me recently about your Woodpigeons!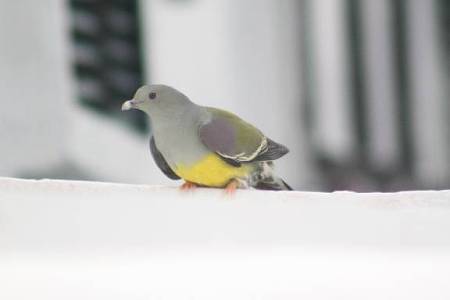 Bruce's Green-pigeon, The Indian Ocean (Picture: Jay Hutchins)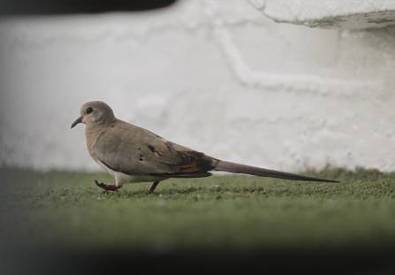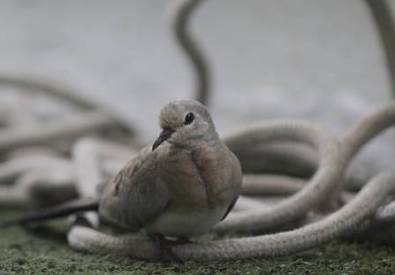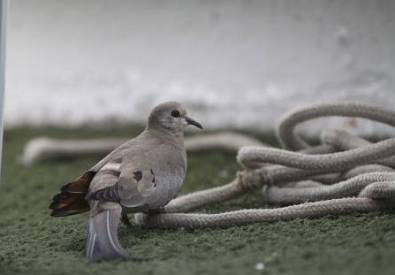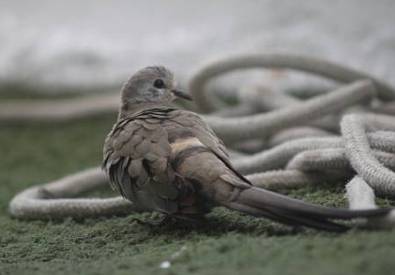 Namaqua Dove, The Indian Ocean (Picture: Jay Hutchins)
The female of a pair that spent time circling the ship, the male, regrettably, never settling.
This unnaturally cute member of the pigeon tribe is only 22cm in length, just a handful more than a House Sparrow!
12th

Two Red-legged Partridge were, again, unexpected visitors to a Bridge Street garden.

13th

Woodland edges were becoming ever more bedecked with flowers.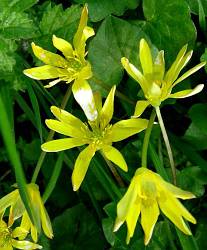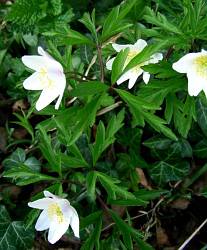 Lesser Celandine & Wood Anemone (Picture: Doug. Kelson)
Two of the evident signs of spring already beginning to carpet woodland and hedgerow floors
15th

Though there were plenty of invertebrates available some of the Flashetts residents appeared to prefer the 'take-away' being provided.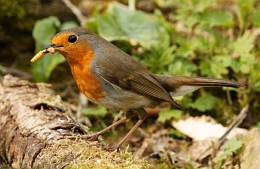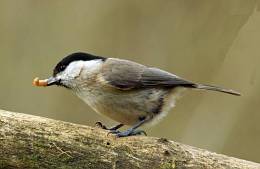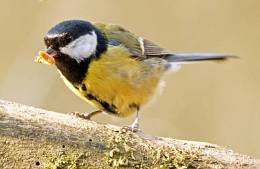 17th

Skylark were singing in the north of the Parish. Orange-tip and Brimstone butterflies were visiting Station Hill gardens.

18st

Many bees and wasps in gardens off Station Hill included several queen wasps, Holly Blue and Orange-tip also making the most of the flowers there.

19st

More 'creepy-crawlies' from The Seychelles!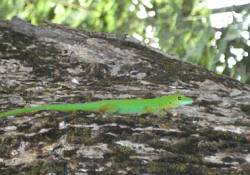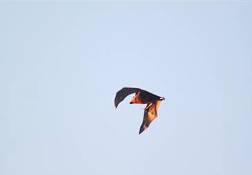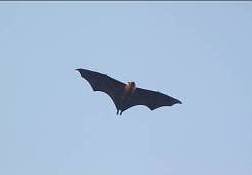 Striped Day Gecko & Seychelles Fruit Bat
20st

Just two Starling in a Station Hill garden emphasised how they disappear from the village in large numbers as the breeding season progresses.

21st

Cuckoo Flower, Wood Anemone and Bluebell were all brightening the hedgerows along Waltham Road. A Peacock, butterfly, was seen at Little Meadow, Orange-tip in Station Hill.

24th

The Starling pair in Station Hill were joined by a pair of Blue Tit also investigating nest sites today. A Holly Blue was again seen in gardens in this area.

25th

Local woodlands continued to provide spectacular sights as plants grew, budded and finally burst into flower.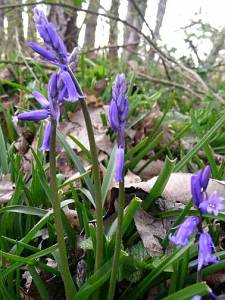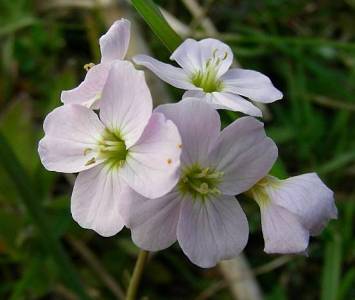 26th

The previously mentioned blooms colours were added to by visiting of butterflies.

Right: Orange-tip butterfly (Picture: Doug Kelson)

28th

Activity both in and below local hedgerows was becoming ever-more evident, though perhaps one of the residents below might be more welcomed by some!

29th

A female Tawny Owl was calling at 02:37! A Sparrowhawk, also female, moved through gardens early evening while Canada Geese were heard moving through late morning. More settled, thankfully, were family Kingfisher at Polhampton.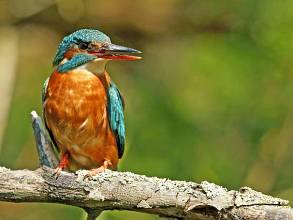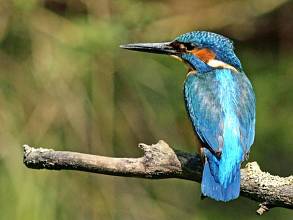 "Mum and Dad"
30th

Two Swift over Foxdown early evening were the first seen locally this year. A Grey Squirrel visited Bridge Street gardens. As well as greater numbers of both wasps and bees being noted about gardens, the bee-fly Bombylius major was also noted occasionally.

Right: Bombylius major (Picture: Doug Kelson)
Contributors: Alison Hutchins, Bryher Hutchins, Jay Hutchins, Peter E. Hutchins, Doug Kelson, Margaret Rainford, Valda Stevens & Alan Willis.
All photographs in this Monthly Wildlife Summary are courtesy of Alan Willis, unless otherwise noted