Local sightings
Return to the list of reports
March 2010
1st

An obvious frost and minus temperatures early morning could not stop a Tawny Owl singing. A female Kingfisher continued to be seen well at Flashetts. Later in the day 13 Lapwing, 13 Gadwall, eight Canada Geese, six Coot and two Moorhen were at The Source of The Test.

2nd

Birds encountered feeding at Flashetts included the following: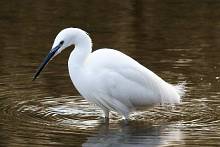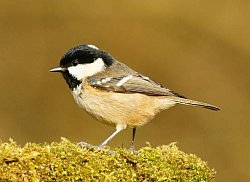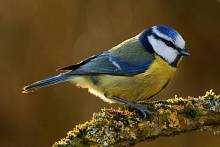 The Woodlands moth trap held no moths, just a caterpillar!

4th

A drake Garganey on the Filtration Pools early morning may well have been the first Parish record, it did not linger, unfortunately. Two Shelduck, a Redshank and two singing Chiffchaff being further migrants perhaps newly arrived. Also noted in the area were Grey Wagtail, Treecreeper, three Teal, two Reed Bunting and the resident pair of Mute Swan.

5th

Further watching at Flashetts produced a brief and elusive Fox and a rather more confiding Long-tailed Tit.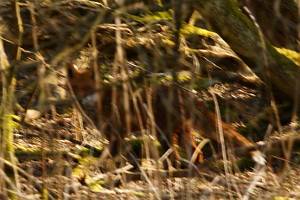 8th

Further frost and negative temperatures.

9th

Three pairs of Mallard were on the floods by the Burley Lane crossroads. The continuing poor weather helped bring yet more birds in to Flashetts feeders, below are just a selection of those seen today.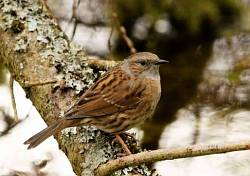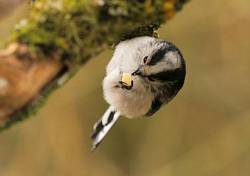 10th

A yellow wing-tagged Red Kite moved low north-east over the village early morning when three Chiffchaff were in song. Also heard was a Little Grebe at the Filtration Pools where counts of seven Gadwall and 14 Tufted Duck were further reductions in their numbers. Snowdrop remained very obvious in many parts of the village. Buzzard, Sparrowhawk and Grey Heron all moved over the village by early afternoon whereas Lesser Black-backed Gull moving north-east, 49 in total, were all noted later in the day.

11th

a Treecreeper proved photogenic at Polhampton.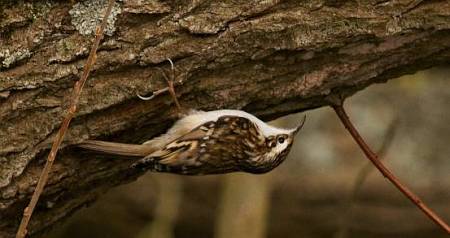 12th

A Buzzard was seen on the ground, close to the floods at Burley Lane, while a further two may have graced the Parish, being seen in the air over the valley on the western side of Rotten Hill.

13th

The over-wintering Little Egret was seen again in Flashetts, as were several woodland dwellers that could just end up on its menu!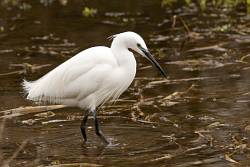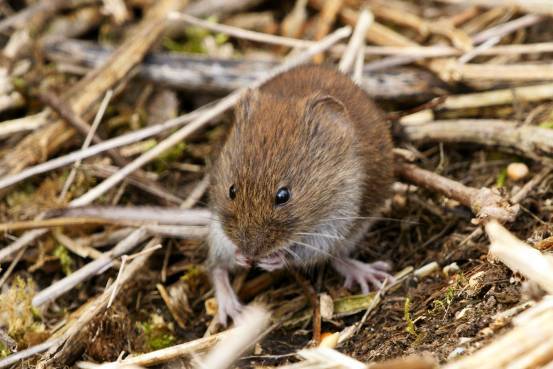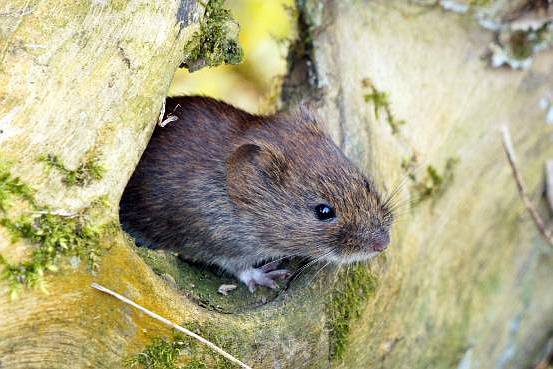 14th

A Little Egret, drake Shoveler and five Teal were all very flighty at the Filtration Pools whereas three Chiffchaff, a male Grey Wagtail and two Reed Bunting appeared far more settled. A couple of 'little brown jobs' were seen in Flashetts.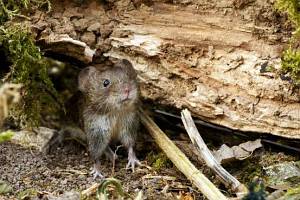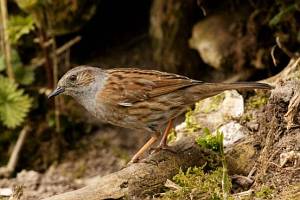 15th

An early evening Kestrel was close to Lower Ashe Farm.

16th

Two Common Quaker in a moth trap constituted just the third species to be noted in the Parish in 2010. A Nuthatch was in Oak Tree Park, one of their favoured local sites, late afternoon.

17th

A female Kingfisher was part of a couple now being seen regularly at Polhampton.

18st

A Redwing heard over The Community Centre late evening was 'joined' by a further five being heard on the move over Woodlands shortly afterwards. Less obvious residents of Flashetts were less shy during the periods of less clement weather, as shown by the images below.

19st

A cock Pheasant was in fields off the Turrill Hill road. A particularly poorly marked Twin-spotted Quaker was the first of the year to be enticed into a moth trap. A fair amount of rain fell.

20st

A Cormorant headed high north-east over Town Meadow mid-afternoon while the latest mothing addition was the appropriately named, both in colour and weather, Clouded Drab.

23rd

The pair of Kingfisher repeatedly appeared about The Test at Polhampton.

25th

A Brimstone was seen in Station Hill gardens.

29th

A further Twin-spot Quaker was seen, this time inside a house!

30th

Two Engrailed were the first of the year, to be trapped, while the plume moth Emmelina monodactyla was found on the eastern wall of The Red Lion.

Contributors: Alison Hutchins, Peter E. Hutchins, Margaret Rainford & Alan Willis.

All photographs in this Monthly Wildlife Summary are courtesy of Alan Willis, unless otherwise noted